.. since my last post, I have been working alot. I took a tour to the everland theme park last month specifically to go to the racetrack they have there. Its one of the only ones in the entire country. Well I come to find out when i get there that it is closed for renovations and I couldn't get any info of when it was going to open back up so well I went to the theme park for the day instead. It was your pretty standard kids theme park but since it was in april the cherry trees were in full bloom and were amazing to look at.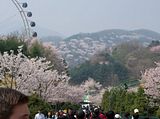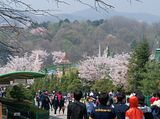 It was only 30 bucks to get in for the whole day and surprisingly almost everyone who worked there spoke english so I really didn't have any difficulties while i was there. I still felt bad that I couldn't speak any korean. I am still learning bits and pieces.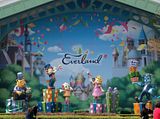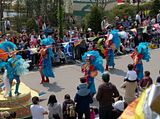 Yeah its a kids park alright but still all the colors were so bright i figured these pics would come out pretty decent. I mean the camera was only 100 bucks so considering that I don't think they came out to bad.
Despite being a kids park though they had a couple sick roller coasters.
This wooden one scared the crap out of me! Mostly because the support beams were no clearance for taller riders... I literally thought I was going to hit my head on these beams at 40-50 mph. I would have been ex-paul.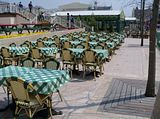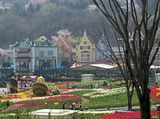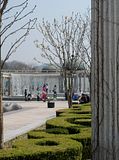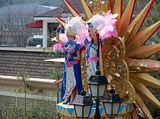 I could say more about the park but really the pics can give you a good idea on what it is like.