so I buy this car. It is sitting at ebisu right now waiting for me. It is a A31 cefiro.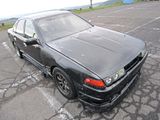 Yeah its a bit rough but it has pretty much everything I require. I am really excited due to the stuff the car already has done to it.
it has a RB20DET with the boost raised a little bit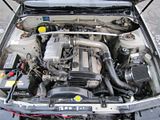 and its got a screamer pipe FTW!
It also has a bride racing seat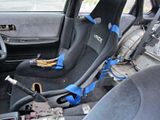 and a nardi steering wheel
it also has Tein coils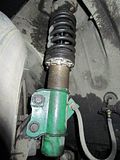 and some steering angle spacers
SPEC:
A31 Cefiro, Repainted Black
KMS:
TBC
TYRES:
F: OK Tread but old
R: Snow tyres, ok tread
SALES POINTS:
Strong brakes, excellent hand brake
HPI Air Cleaner
Aero Kit
Wastegaitor Outlet Pipe
Front Pipe
Exhaust System
Tein Coilovers
Aftermarket Clutch
LSD
Front Tower Bar
15" Alloys
Apexi Boost Gauge
Bride Bucket Seat
4 point Harness
Drift use handbrake button
Aftermarket Shift Knob
Aftermarket Steering Wheel
I also have a little video of it running around ebisu's togue coure with Andy from www.powervehicles.com drifting it.
http://www.facebook.com/#!/video/video.php?v=485858726881&comments¬if_t=video_reply
2 more weeks and I'll be in japan thrashing this bitch, I can't wait!